After experiencing a burglary, our locksmith can help restore any harm to your doors, frames, and locks. We offer speedy response times, with the ability to arrive within 20-40 minutes in most instances, to carry out essential repairs and replace locks as required.
Your Wandsworth Locksmith uses specialist tools and products to secure your porperty.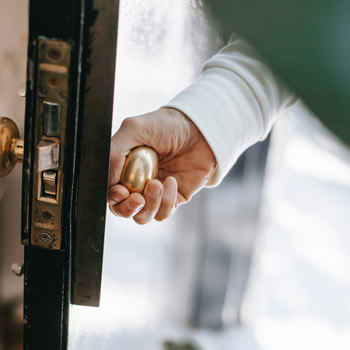 ---
We can offer you a security assessment to verify the safety of your Wandsworth residence or property, ensuring that your locks are within the coverage of your insurance policy. Additionally, we can provide guidance on how to make your property less appealing to potential burglars.
24 Hours emergency service
In the unfortunate event of a break-in at your home or business premises, we can assist in restoring your property's security. Intruders may leave behind damage while gaining entry, which must be promptly fixed to ensure your safety and the security of your property. Our locksmiths specialises in repairing damage resulting from break-ins and burglaries.
We have the ability to fix any harm to your doors and frames, and repair or substitute any locks that may have been affected during a burglary.
In the event of a break-in, we can repair any destruction to your doors and frames, and fix or substitute any locks that may have been affected. Don't hesitate to contact us at 020 3808 7740, and we'll be able to reach your location within 20 to 40 minutes to provide assistance in repairing or replacing your locks.
With our exceptional craftsmanship, we offer a 12-month manufacturer's warranty on all parts and a 90-day guarantee on all workmanship.
---